MCT Oil Powder with Collagen - Keto - 1lb
MCT and Collagen in your coffee A+++
Amazing keto protein powder and creamer! It blends quickly in hot coffee. There is enough sweetness in one scoop for a 24oz coffee, for me anyways. Two shakes of cinnamon and one shake of nutmeg, add unsweetened almond milk to your liking and you have a little treat. - Janice A
Premium MCT powder and grass-fed collagen combine for a delicious, easy to mix protein powder or coffee creamer.

Ingredients Vanilla: MCT Oil Powder (MCT Oil, Acacia Fibre), Grass Fed Collagen Peptides (Bovine), Erythritol, Organic Stevia, Monkfruit, Natural Flavors
Ingredients Unflavored: MCT Powder, Grass Fed Collagen Peptides
With 10g of premium C8/C10 MCT Powder and 5g of Grass-Fed Collagen Peptides per scoop, this is the only Keto Protein you'll ever need. 1g Net Carb and 27 servings Per Container.
F.A.Q's
FAQs
How Much Do I Use In My Coffee?
Is This Considered A Protein Powder?
Is The MCT Oil From Coconuts?
Premium Ingredients, Keto Macros
10g of Premium MCT's and 5g Grass Fed Collagen. Just 1 Net Carb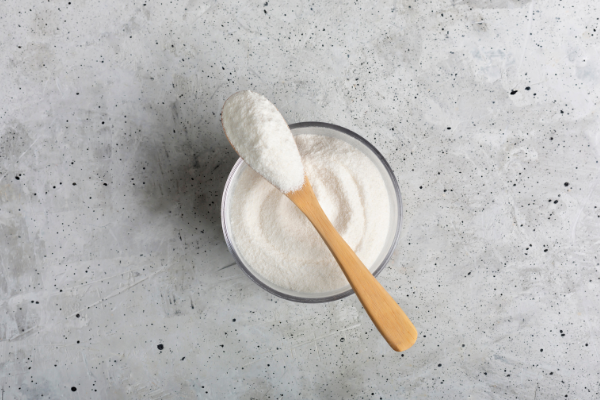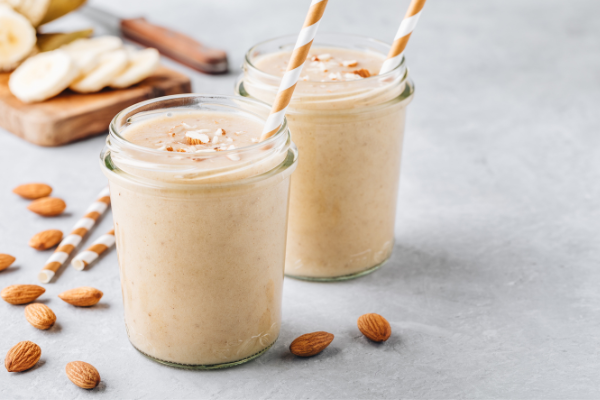 Mixes Easily! Add To Smoothies Or Coffee
Add a full scoop to smoothies, or use 1-3 tsp to use as a coffee creamer.
Prebiotic Fibre from Acacia
Acacia is a healthy source of vital prebiotic fibre, which aids in digestion and lowers cholesterol.